Deprecated
: mysql_connect(): The mysql extension is deprecated and will be removed in the future: use mysqli or PDO instead in
/home/voluntee/public_html/includes/class_db.php
on line
11
The community of El Airo and the Coffee Works team dream of hosting visitors who come to El Airo to experience an immersion Coffee Tour. The vision is to develop the village into a community tourism destination for coffee aficionados. Visitors would come to experience an end to end coffee tour from harvest to cup.
Visitors would first arrive to an interpretation center where they would be given a primer on the coffee process. Then they would be taken through coffee "stations" to experience the different steps of coffee processing:
"Station 1" would be the farms so that they can be introduced to the coffee plant, identify the cherries and perhaps even harvest a little.
"Station 2" would allow them to learn sorting, de-pulping process, fermentation and washing. At this station they will be able to interactively de-pulp coffee, identify when the coffee has fermented long enough and wash the coffee themselves.
"Station 3" would allow them to learn about the drying process and interactively rake and turn beans. Here they would identify which beans are fit for sale and which must be left behind due to size, density and imperfection.
After experiencing the coffee process in the field, visitors would return to the interpretation station and be greeted by the fragrant aroma of roasted coffee. Here they would learn how to roast and grind beans correctly in order to unlock the finest aromas and flavors. Finally they would learn how to make the perfect cup of coffee and enjoy the fruit of their learning.
Visitors with additional time could hike to waterfalls, eat a traditional meal in a family's home and relax amidst the beauty of the southern Andes. They would also be able to sleep at one of the rooms at the interpretive center before leaving the community for their next adventure.
In order to make this dream a reality a significant amount of research, planning, fund-raising and training would be required. Thank you for supporting us in seeing if this dream can become a reality.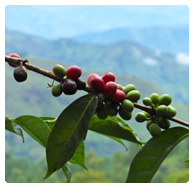 El Airo's specialty coffee in the first step of production, grown at altitude in El Airo's Andean peaks.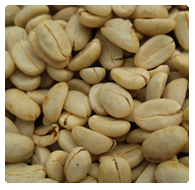 Organic, specialty coffee, from El Airo, in the drying stage of bean to cup production.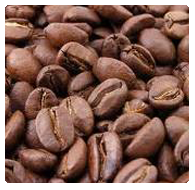 Freshly roasted beans waiting to be ground and packaged into El Airo's branded coffee, Andes Café.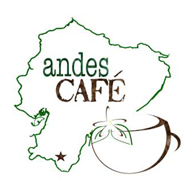 El Airo is proud to introduce Andes Café, soon to be sold in stores in Loja and Cuenca!